Video: Jahnavi had to share dance video heavy, jokingly flew away seeing
Jahnavi Kapoor has recently shared his belly dance video, but due to this video, fans are trolling him. Fans are commenting that she has become fat.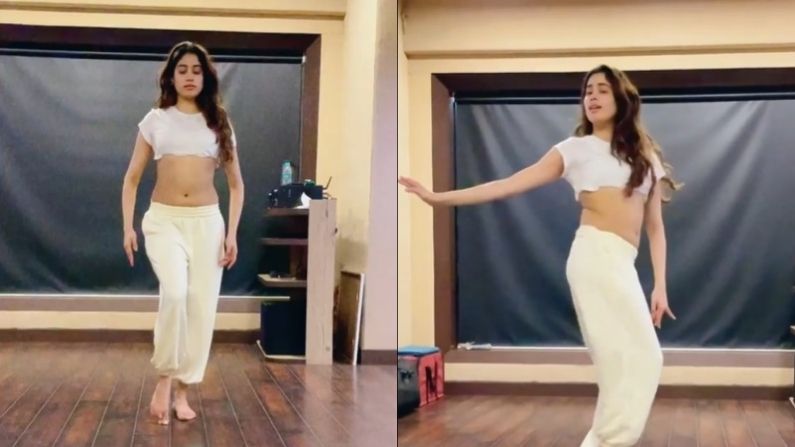 Jahnavi Kapoor
You must have seen Jahnavi Kapoor going to the gym many times. She takes great care of her fitness, but recently after watching a video of Jahnavi, fans started commenting that she has become fat. Actually, Jahnavi has shared her video in which she is doing belly dance.
While some fans praised her dance, some said that now she has become thicker than before. Some users even commented that you should reduce your belly.
Although celebs have praised Jahnavi's dance. While sharing this video, Jahnavi wrote, I am missing belly dance.
Talking about Jahnavi's professional life, recently he has announced his upcoming film titled Good Luck Jerry. Janhvi Kapoor is seen wearing a suit in this picture. Looking at this look of the actress, it seems that Jahnavi Kapoor will be seen playing the role of Punjaban in this film.
The director of this film will be Siddharth Sen. Pankaj Matta has written its story. The film is produced by Anand L. Rai and will feature Deepak Dobriyal, Sushant Singh in the lead role along with Janhvi Kapoor.
Caught: South stars are completely different from Bollywood stars, they pick up their luggage at the airport
Karthik is also shooting for his 'Dostana 2' with Aryan. Where the actress was spotted in Goa a few days ago. Apart from this, Jahnavi will also be seen in 'Roohi Afza', in which Rajkumar Rao is in the lead role.
.